Spring Hill Animal Hospital is aware of the vast amount of information available on the internet. Our team has taken the time and evaluated the following sites. We trust the information the listed websites provide to you, our client, and member of our family.
Animal Emergency Clinic of Conroe - an emergency veterinary clinic for companion animals. Our mission is to compassionately provide the highest quality emergency and critical care for our patients. We strive to exceed client expectations in customer service with every case.

Check out Trupanion pet insurance; a simple plan that pays 90% of your vet bill with no payout limits.
http://trupanion.tellapal.com/a/clk/33N7v

Live Oak Pet Services - Live Oak Pet Services is here to assist pet owners and veterinarians alike during difficult times associated with the loss of a loved pet. We provide a variety of services to make this time more comfortable for everyone involved.
The Mannered Mutt - Dog Training, click for more info.

Blue Pearl in Spring - North Houston Veterinary Specialists, a BluePearl Veterinary Partners hospital in Spring, TX, is open 24 hours a day, seven days a week, 365 days a year.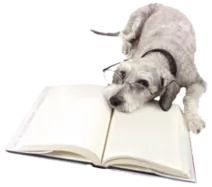 HealthyPet.Com
Hills Science Diet
Hill's Pet Nutrition - Our mission is to help enrich and lengthen the special relationship between people and their pets. To do this, we make the highest quality pet nutrition available in our Prescription Diet® and Science Diet® pet food lines. We're also committed to the welfare of companion animals everywhere, and are actively involved in supporting the veterinary profession and shelters.

American Kennel Club
www.akc.org

American Veterinary Medical Association
www.avma.org

Center for Veterinary Medicine- U.S. Food and Drug Administration
www.fda.gov/cvm/